A family say they are looking forward to the new series of Marvel series Loki, after filming took place down the road from their house.
David Key, from Ware in Hertfordshire, spotted Tom Hiddleston and a film crew setting up at an old Indian restaurant on Ermie Street in August 2022.
The disused building had been decorated to look like a 1980s McDonalds.
The British actor introduced himself to the family and thanked them for coming to watch the filming.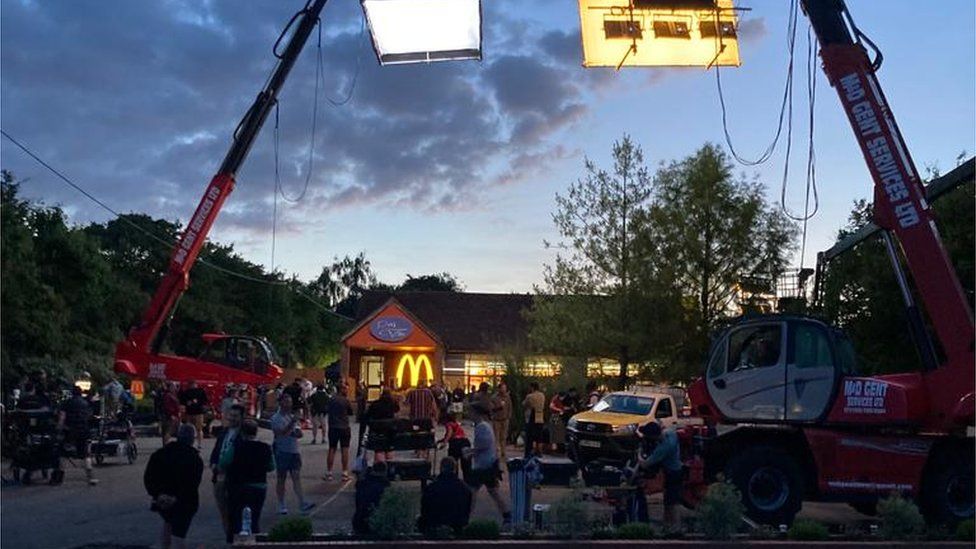 Crews appeared at a former restaurant called The Raj Villa, which closed during the pandemic.
"We thought they were building a McDonalds and then we started seeing studio lights and quite a lot of crew," said Mr Key.
The father-of-two took his daughters with him on a dog walk to investigate further when they spotted Mr Hiddleston.
He said the family were excited when the Hollywood actor noticed them and approached for a chat.
His daughter Claudia Key, who was 15 at the time, said meeting the actor was "the most exciting thing ever".
The teenager, who said she was a fan of the first series added: "We got a spoiler into what was to come in season two and I can't wait!"
Her sister Sara Key, who was 12, said: "I loved seeing Tom and when he came over to say hi we were so excited because we didn't think he would, he's a legend."
Because of on-set Covid restrictions, the actor had a conversation with them from the other side of the road.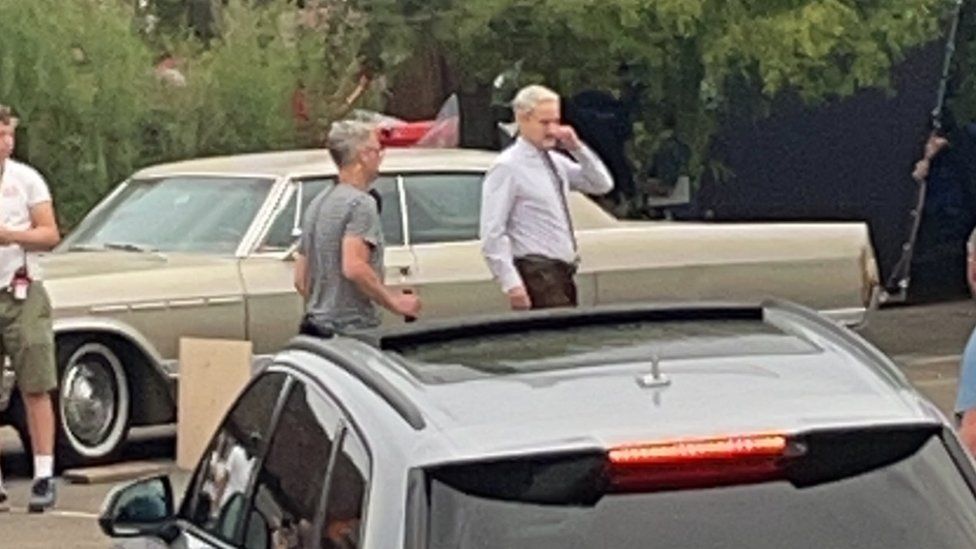 The car park had been decorated with new trees, fauna and American muscle cars to help set the scene for the Marvel Studios production.
At the end of filming, Mr Hiddleston asked the family where they lived and offered birthday wishes to another member of the public.
The first series of Loki, a spin-off from the Chris Hemsworth Marvel Thor films, was released by Disney+ in June 2021.
Mr Key said: "I was brought up with Superman in the 1970s, so I love superhero movies.
"For Tom Hiddleston to come over and thank us for being bystanders was just awesome."